Staying active and staying connected is an important part of life at Christian Care. We provide fun, fellowship, fitness and dining services for residents in all three areas of our campus to enjoy and participate in.
Activities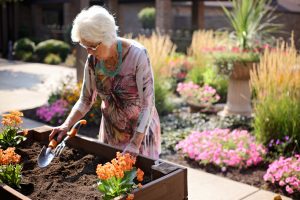 Christian Care offers a variety of daily activities throughout our campus for all residents and their families to enjoy including:
Bible Devotions
Community Bus Rides
Bingo with Prizes
Campus Golf Cart Rides
Shopping Trips
Group and Table Games
Dine Out
Fishing at Campus Pond
Singing and Live Entertainment
Overnight and Day Trips
Much more!
See what is going on this month at Christian Care by downloading an Activity Calendar.
Dining Services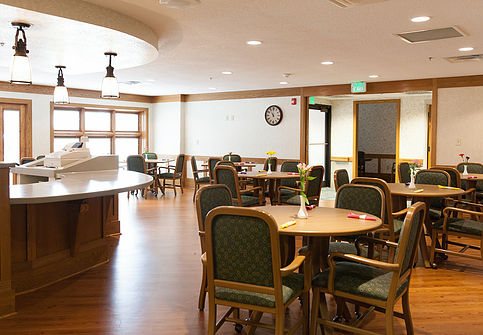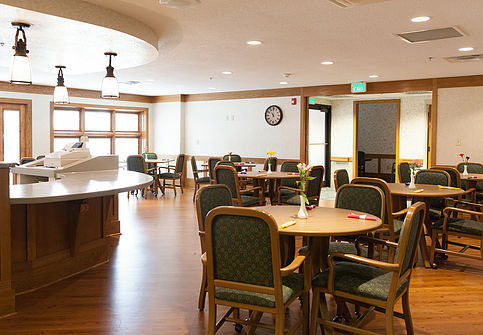 Christian Care offers a unique open-dining program for all of our residents.
Main dining room and café are open 12 hours each day.
Homestyle meal selection.
Menus are approved by a registered dietician.
Physician-ordered therapeutic diets.
Private seating available for parties and guests.
Check out other dining options offered at the Three Oaks Café by viewing a menu by clicking here.
Activity Center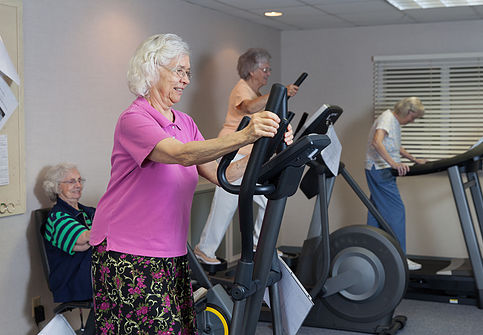 We are committed to helping our residents maintain a high level of mobility, freedom and quality of life. Our Activity Center provides the following opportunities for fitness as well as social events.
Fitness Center
Weekly exercise and wellness programming in partnership with Healthcare Therapy Services Inc. (HTS) for our Independent Living residents.
Treadmills, elliptical machines, bikes, free weights and resistance devices are available in our fitness center.
Fitness center is open 24 hours a day for Christian Care residents with use of key-fob.
Main Room and Kitchen
Large gathering room for parties, events and family reunions capable of holding approximately 60 people.
Full-size kitchen with sink, refrigerator, stove, range and dishwasher.
Serving spoons, tongs, hot pads, towels and washcloths are available for use in the kitchen.
50 cup coffee maker and 90 place settings of silverware are also available.
Tables (8 round, 4 long) and chairs (80) are available for use (setup can be provided upon request).
The Chapel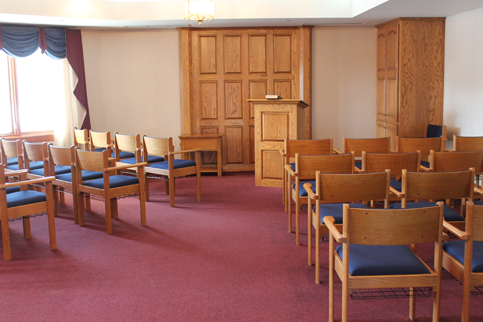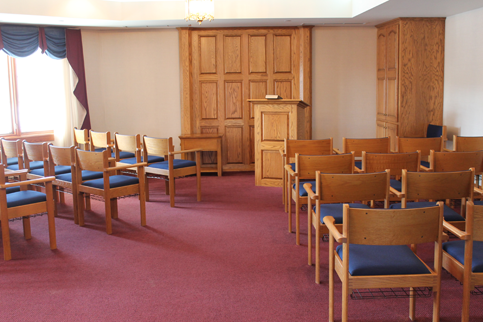 Services typically include singing (hymns), bible reading and meditation, and prayer.
Communion ceremonies vary by denomination.
Apostolic Christian Church Service Times: Thursdays @ 3PM, Sundays @ 10AM.
Methodist Church Service Times: 2nd Monday of the month @ 3PM.
Catholic Church Service: Once a month.