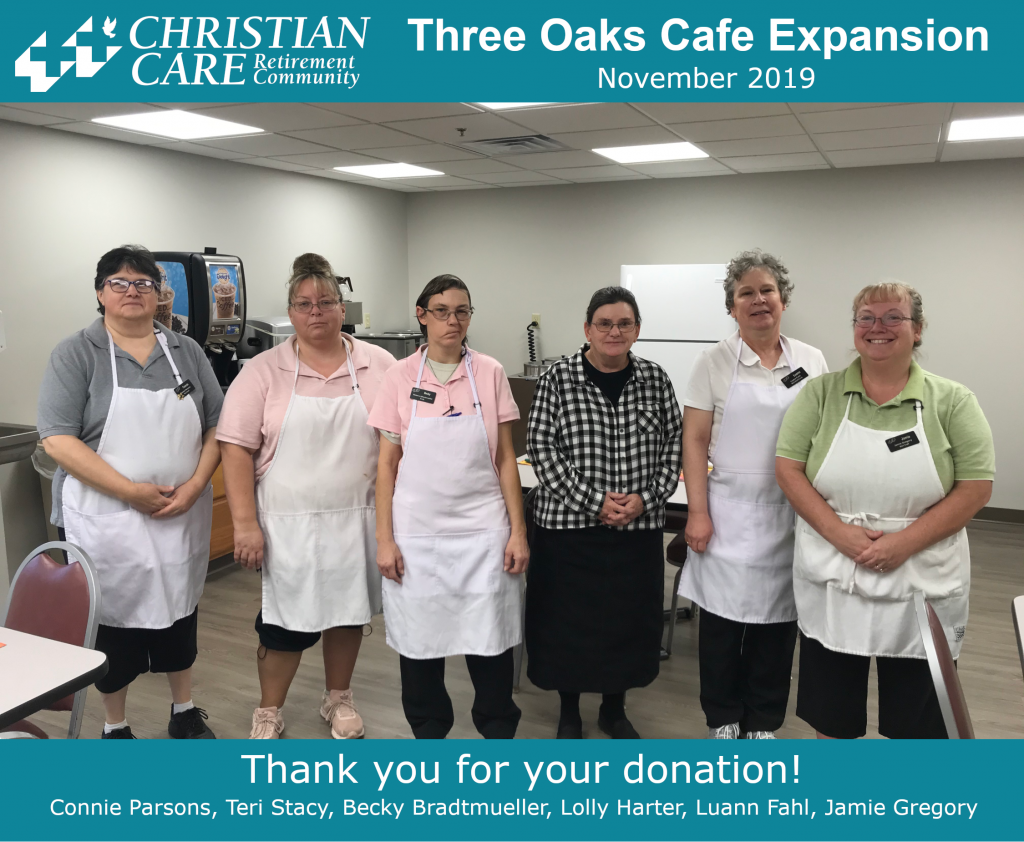 This project was made possible due to a very generous donation made by a former friend of Christian Care as well as over $7,000 in additional donations by residents, families and friends of Christian Care in 2019.
Thank you to everyone who partnered with us financially to help make our recent dining room expansion project a big success! Here are a few photos of the work done and the finished product. You can also see details below about the space, it's purpose, and how to reserve it if you have a loved one at Christian Care. Thank you again for your generous donation!
Three Oaks Cafe Overflow Dining Room
Reservation Information
Meeting or party room available to rent.
Seating for up to 16 adult guests.
May be reserved up to 6 months in advance.
Reservations are made by calling the Business Office front desk (M-F, 8AM-4:30PM).
Bring in your own food or request food be provided (requires 1 week advanced notice).
Serving counter space, silverware, paper napkins and refrigerator available for use.
Space is only available for Christian Care residents and their families or guests.
No cost to reserve.
Now accepting reservations for the holidays!
Contact Jen Whicker at Christian Care for more information. 260-565-3000.